Make Your Very Own Shirt Or Shirts With Diabolical Rabbit
Rules And Specifications:
1.Images Submitted To Us To Be Printed On Our Shirts Should Be Exclusively Owned By You Or Created By You
2. Images Should Be 12 X 14 Inches For Men And The Max Print Area Is 10x12 For women. And Image Or Images Should Be PNG Not Jpeg And Have A Transparent Background.
3. Image/Images Should Be 150 DPI ( Dots Per Pixel)
4. And Any Color Of  White That You Have In Your Image Or Images You Submit Us Must Be Set Properly To RGB 254, 254, 254 Whites Will Appear Consistent, Vibrant, And Solid If Done That Way In PhotoShop And Saved As A PNG.
Once Saved As An PNG And Your Design Meets All Requirements Upload It When You Customizing Your Shirt Or Product And Play With How You Want The Design To Be.
For extra you can add your very own tagless label to your shirt
Like this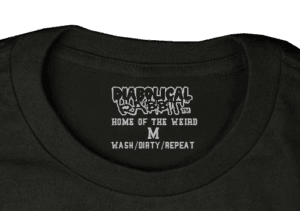 The size of what your tag label should be below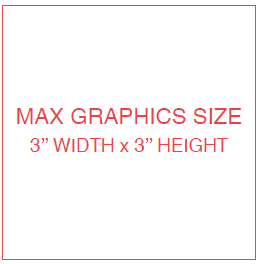 If you want this extra option hit us up at Contact Us we will get back to you inless then 24 hours with a estimate on how many tagless labels you would like on your custom shirts. Our minimum is 12 labels for 12 shirts anything over the minimum will need to contact us for pricing.
INSTRUCTIONS ON HOW TO USE OUR CUSTOMIZER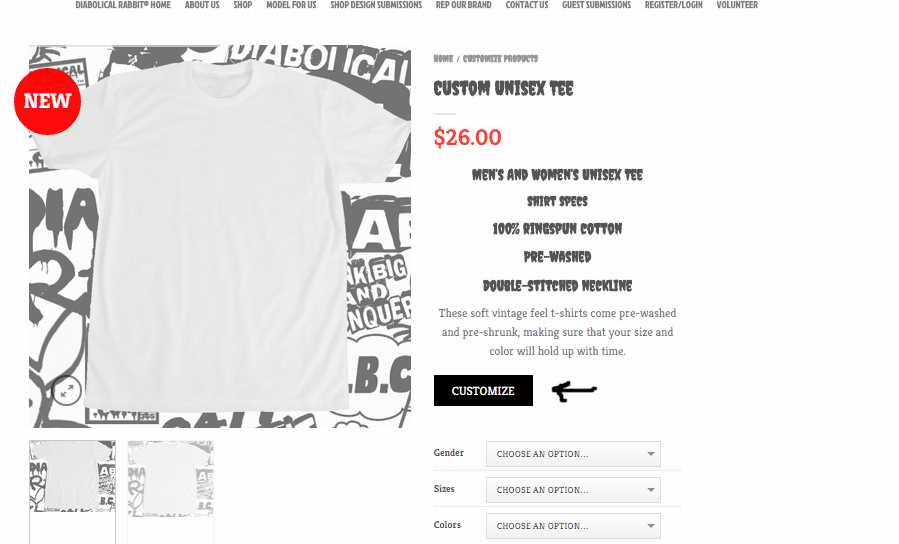 Here is where you will customize your t-shirt or product inside the dotted box you can upload your design in the box by clicking the upload bar on your lower right hand side and customize it to your liking.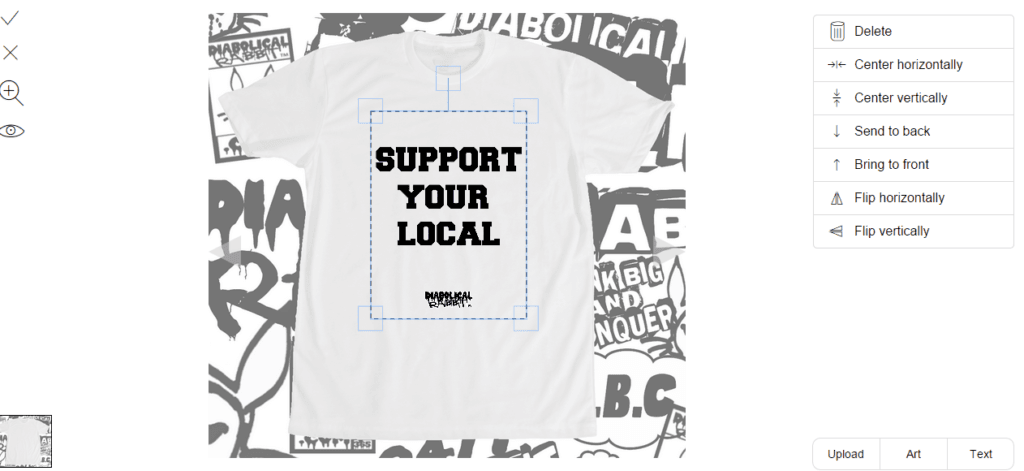 Options on upper left hand side 1.Save, 2.Cancel Design, 3.Zoom In, 4. Preview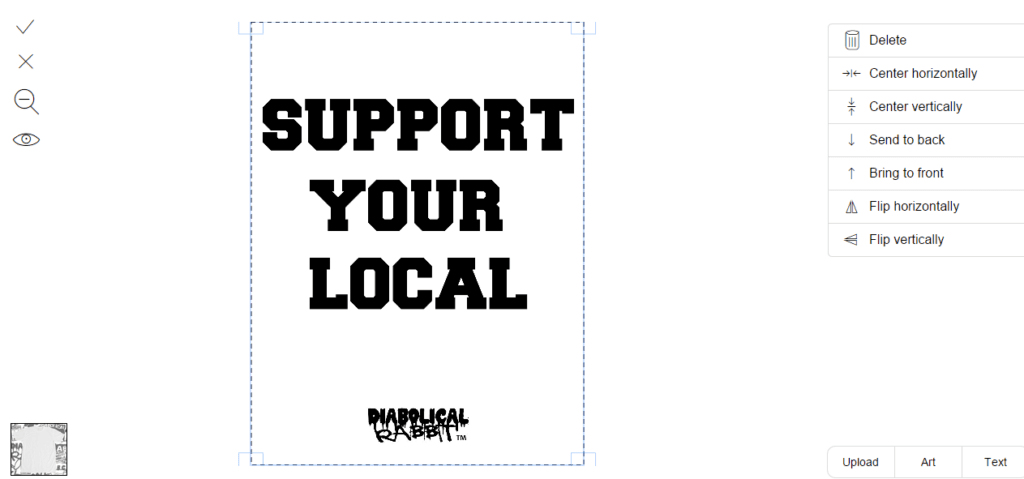 Preview your design and look so it looks perfect on your shirt/shirts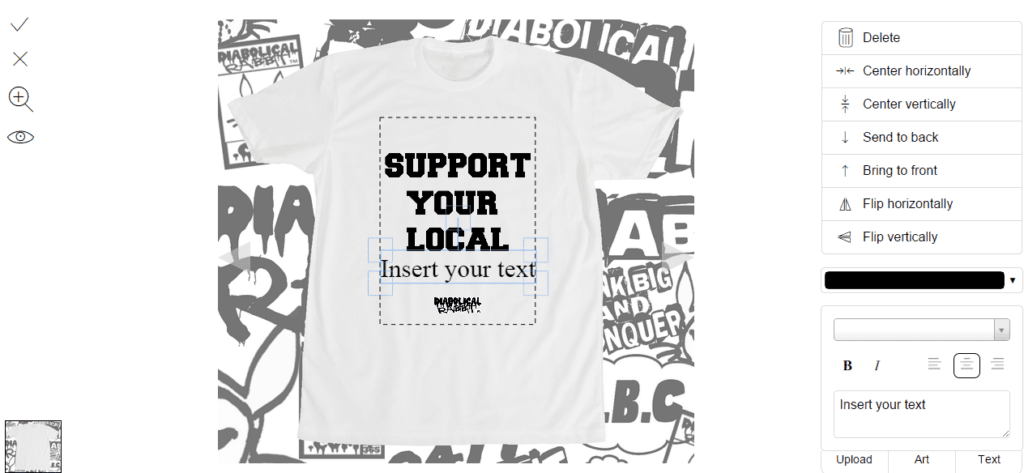 Can insert text into your design
Preview your finished design
We Also Use American Apparel For The American Apparel Lovers Out There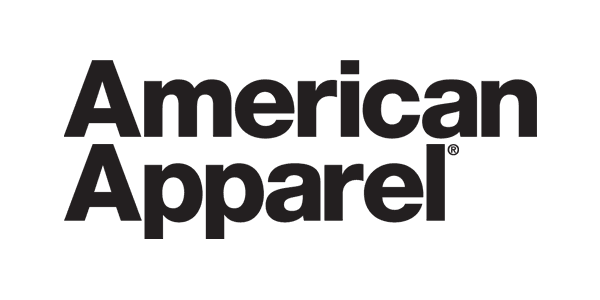 We also do high volume screen print orders for brands and events with individuals, artists and models
You can check out more info about our screen printing HERE.
Can also find out more FAQ's About Our Shop,Questions About Orders Etc HERE.