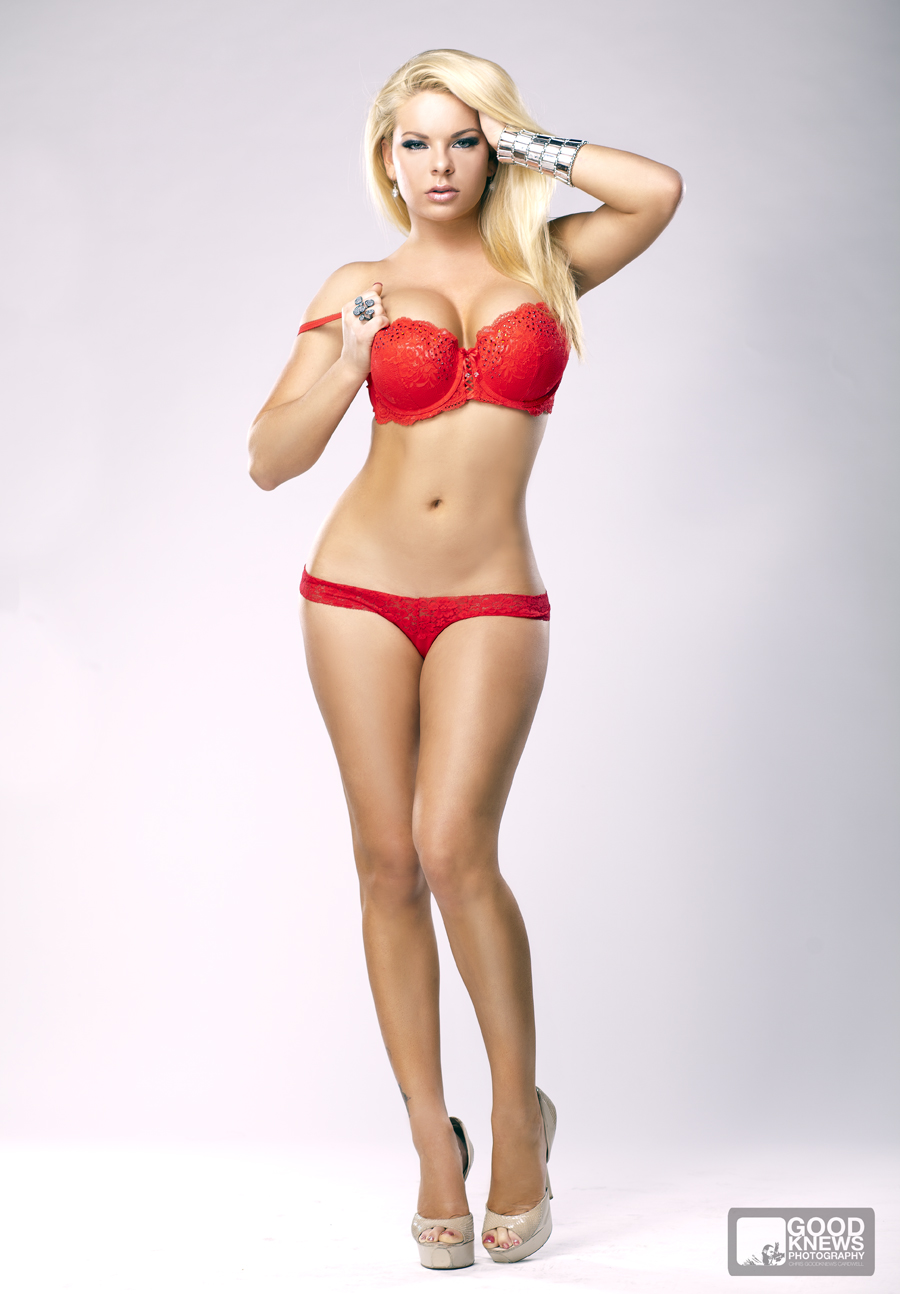 Heather Shanholtz is a full time Miami, Florida based model. She was born in Baltimore, Maryland and grew up in a very quiet country town in Jarrettsville, MD.  She dropped out of high school at just the age of 16 got her GED and went to college early to pursue a career in paralegal studies.  Heather relocated to Florida shortly after with ambitions to get into modeling.
During her time in Florida she worked in a law firm as a paralegal and office manager where she learned most of her business ethics that she uses today.  After the hands on experience she decided a career in law just wasn't for her.  Her passion for modeling was growing even stronger so she set up her first photo shoot.  Shortly after she was signed by her first agency.  Soon her dream of becoming a full time model would come true.  With over five years of experience Heather has made many accomplishments with the help of her dedication and ambition.  She treats the modeling world like a business and thinks out the box to land herself different jobs.  What sets her apart from other models is that she doesn't model for one specific genre.  She did a calendar and advertisements for a national ad campaign for Camacho Cigars and was the only caucasian and blonde in the whole project.  She is also featured across the internet on various urban sites including Dynasty Series and was also published in various urban magazines.  During her short career, Heather has accomplished every goal she had set for herself but that doesn't stop her from wanting more.  Heather has been featured in over 45 national magazines including Maxim, FHM and Muscle Mag.  Heather is also very well know in the MMA world with her being a spokesmodel for Tito Ortiz for his clothing line Punishment Athletics and countless features in all of the MMA related magazines and websites.  Heather is also the spokesmodel for a company called Flying Pasties.  The company invented special pasties to wear under your clothes when entering body scanners at the airport.  With the arising problem of body scanners Flying Pasties is taking off quickly.  Soon Heather will be going on the Howard Stern Show to talk about the company.  Various other talk shows are also in the works.  She is on all packaging, media kits and ads to be published in many national magazines including Playboy.  Heather is also the face for countless bikini companies and designers including Forever Young Swimwear, Ravish Sands, Evolution and Sol De Mar Beachwear.  If you drive down Ocean Drive in South Beach you will see a huge poster of her representing Sol De Mar Beachwear.  She also frequents the Playboy Mansion often and hosts as a body painted girl and a swimsuit model.  Heather has done countless appearances, car shows and radio interviews.
Recently Heather has found her new love, acting.  Heather is to appear with feature roles on the shows Graceland (to air this summer on the USA network) and The Glades to air sometime this year.  Last year Heather also accomplished one of her other goals and attended International Stunt School where she became a certified stunt woman.  She jumped from buildings, was lit on fire, did combat and knife fights and also driving stunts.  With receiving countless awards and recognition in the modeling industry she is ready to accomplish her next set of goals.
In her spare time, Heather enjoys spending time with family and friends, skydiving, paintball, shooting guns, and pretty much anything else that is adventurous.  She also has her motorcycle license.  Heather is not just beauty, she also has brains. She is skilled in web design, photo retouching, video editing, and graphic design. She singlehandedly designed and launched her personal website www.HeatherShanholtz.com in 2007.  Heather is down to earth, funny, intelligent, reliable, dedicated, driven and beautiful inside and out.  With her modeling experience, digital skills, and her newly found love of acting, Heather truly is a triple threat and the total package.
Follow Heather:
Be sure to check out Tito Ortiz's clothing line Punishment Athletics www.punishment.com which I spokesmodel and shoot for.
Also check out Red Lips Clothing that I spokesmodel for as well.  They have the cutest dresses www.redlipsclothing.com
I also spokesmodel for a great bikini company called Forever Young Swimwear