ABOUT PORCELAIN BLACK
Alaina Marie Beaton (born October 1, 1985), better known by her stage name Porcelain Black, is an American industrial popsinger-songwriter, rapper, and model. At eighteen, she embarked on her music career as a solo act under the name Porcelain and the Tramps with Virgin Records. However, Black and Virgin could not agree on the music she would record. The music she recorded was posted to her Myspace account, "rockcitynosebleed", where she gained millions of hits. After three years of trying to get out of the contract, she signed with RedOne's Universal Republic imprint, 2101 Records, late in 2009 and began working on her debut album. In 2012, she appeared on Best Ink, where the name of her debut album was confirmed as Mannequin Factory.
Her discography includes multiple music video appearances, ranging from Jack White's "Freedom at 21" to Travie McCoy's "We'll Be Alright". As an author, she is credited on songs performed by One Direction, Orianthi, The Used, and Mexican pop singerBelinda. As a solo act, she has released two singles, "This Is What Rock n' Roll Looks Like" and "Naughty Naughty", the first featuring guest vocals from Lil Wayne. Both songs charted on the Billboard Hot Dance Club Songs chart. After the release of her first single, Lil Wayne invited her on the second half of his I Am Music Tour as an opening act. She made her first televised appearance on the Late Show with David Letterman, performing "This Is What Rock n' Roll Looks Like". Musically, she fusesindustrial themes with pop music conventions such as electronic synths and a heavy reliance upon hooks. She is best known for her guttural vocals and two-toned hair. She considers her music the "love child" of Marilyn Manson and Britney Spears, although her image and sound has drawn comparisons to Lady Gaga, Joan Jett, and Courtney Love.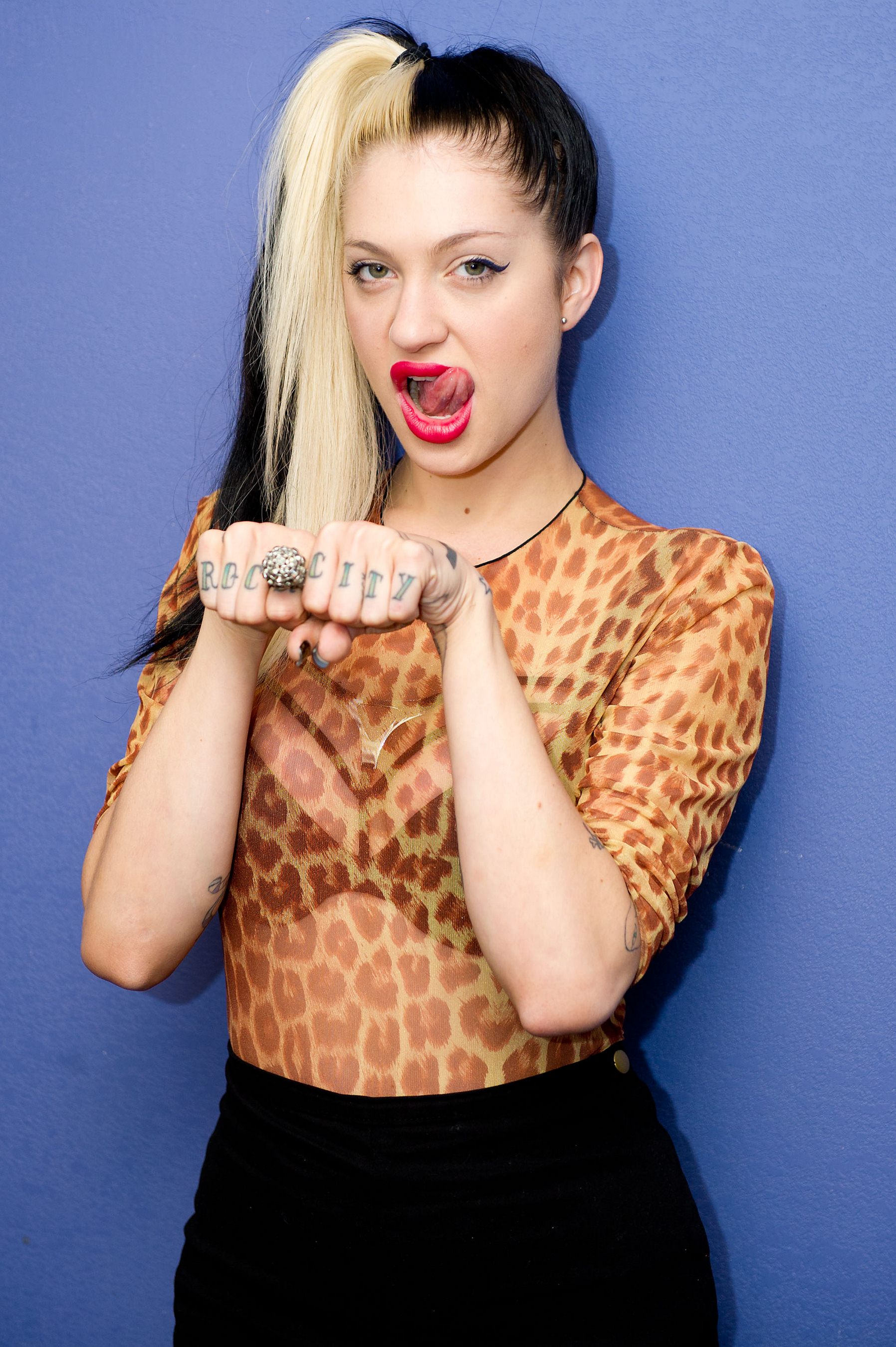 You can find Porcelain Black here at TWITTERWEBSITE