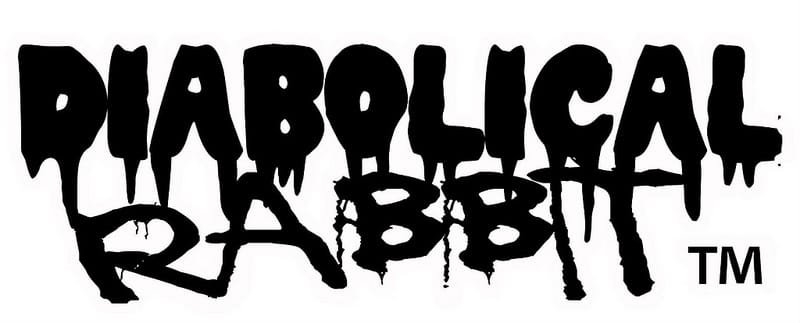 The Odd But Cool Creatives Behind Diabolical Rabbit®
Meet Our Diabolical Rabbit® Team
Diabolical Rabbit® was started by a group of artists and graphic designers in the Tri-State area who love art, tees, tumblr, comics and women. Diabolical Rabbit® is a brand for art lovers and pop culture fanatics, we love to promote and showcase artists from all over the world to submit there designs and art on our website which is Diabolical Rabbit®.com.

We started out as a website for artists to post and critique each other's works just a year ago now we have expanded and added our very own Diabolical Rabbit® Store for the lovers of weird.funny,creative,original designs. This is the place for you to own and be apart of the Diabolical Rabbit® movement as we welcome all artists, art lovers, graphic designers, photographers and models etc to our team so join us and "Think Big And Conquer!" never let anyone tell you, you can't achieve your dreams.
P.S If you want to submit your design/designs to be represented in our Diabolical Rabbit® Market just go to Design Submissions and read the guidelines there. Also if you want to submit some works on our blog hit us up at Diabolical Rabbit® Blog.
Theo Elsby
Conquerer/Co-Boss
Theo Elsby the fuzzy face of Diabolical Rabbit® helps with brand promotion and customer service and at times cute and cuddley when he wants to be :p
A.Lee
Ruler/Owner/Artist/Designer
Founder Of Diabolical Rabbit®, artist and designer of many of the designs in Diabolical Rabbit®'s Market. Also super creative, funny and loves comic books and Bill Watterson comic strip "Calvin And Hobbes".
The Rappa Mutts
Rapper/Chick Magnet
Our rapper who goes by the name Mutts Dudley AKA Mutts or Got More Nicknames Than You Got. Overall cool dude who could rap funny.
Kazi Mazzaratti
Books Models For Diabolical Rabbit®
Books models for our Diabolical Rabbit® brand and avid lover of comic books as well as women with lots of tattoos.
Booty Model MzLatinbooty
Our Leggings/Booty Model MzLatinBooty ( She Models Our Leggings )
Our Leggings And Booty Model And Buddy At The Oddball Crew At Diabolical Rabbit®.